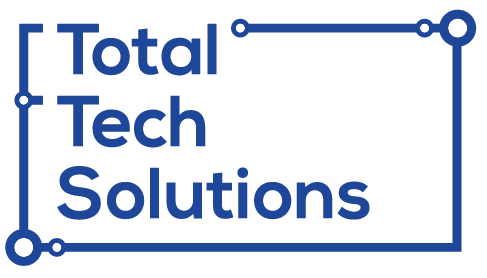 Running a business can be hard. What can be even harder, is managing and implementing all the required technology needed to make you money. Our Managed IT packages are designed based on your specific business needs. We provide services to you, if we both agree on you needing it. No extra services are added for businesses who won't use it.
Hardware Management
Servers and Networks
- Custom Designed Infrastructure
- Remote Management
- On-Site Support
Technical Support
PC Problems Solved
- Device Tune-Ups
- Malware Removal
- Custom Support
IT Stategic Planning
Headache Free Design
- Large Networking
- Infrastructure Design
- Configuration and Install
Firewalls & Anti-Virus
No-Worry Security
- Managed Anti-Virus
- Custom Configured Firewalls
- Designed for Your Business
Managed Cloud
Host Your Own Data
- Centralized Cloud Storage
- Access on All Devices
- Redundant Backups
Virtualization Servers
Ultimate Workflows
- Virtual Workstations
- Custom Applications
- Managed On-Site & Remote
Data Backup Management
Save What's Important
- Self-Sustained Backup
- Multi-Location Setups
- Automatic Service
Business Email
Custom Addresses
- Professional Looking Email
- Cloud Backup Enabled
- 99.9% Uptimes
Custom Office Setups
Designed for You
- Complete Work Setup Design
- Custom Home Office
- Designed for You
How We Help Your Business
While you focus on growing your business and servicing your customers, we take care of the technology that runs your business. Instead of you scratching your head about malware on your machine, or managing the backup server, hire Total Tech Solutions and let us do it for you. We provide professional and reliable Managed IT services.

Professional and Reliable
We pride ourselves on providing 5-Star, professional and reliable technology support, installs and other services. Total Tech Solutions is there when you need us most, and in the shadows when you don't. When we're in the "shadows", we're managing your business's technology to ensure when it hits a bump, you don't even notice.
Frequently Asked Questions
Testimonials on our Services
"We needed an experienced IT Technician to come in and completely streamline our process. With the assistance of Nash, we took our facility from a residential operation to a business level operation. This was a lengthy & complex process, mostly due to hiccups with our local internet carrier that had nothing to do with Nash. Through this process, Nash was always very professional and prompt to respond. 90% of the time Nash responded to text almost immediately. We was very pleased with his customer service skills, the quality of his work and are looking forward to continuing to do business with him in the future. I would highly recommend Nash for your technology needs."
"Nash has a superior understanding of computers, mobile phones, and home entertainment systems. He is highly skilled with both PC and Apple products so he can help you with any application. He was on time, personable and capable of explaining complicated electronic situations in easy to understand language. Yes, we will certainly call upon Total Tech Solutions in the future. You will be impressed, I promise."
Get a Free Estimate For Your Business
Please fill out your information below, and we will contact you.
Managed IT Service Areas:
Asheville - Hendersonville - Waynesville - Brevard