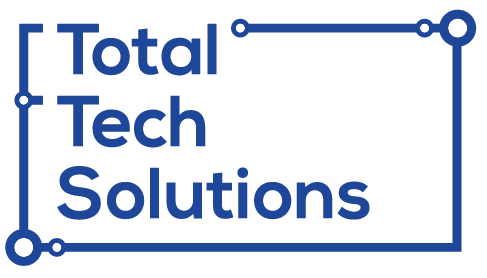 Computers run into hiccups, but those hiccups can be devastating when you need to get something done! We pride ourselves on providing speedy and knowledgeable computer and technical support on a wide range of devices. Get your device repaired by a professional, so you can get back to what you need to do. We provide many technical support services, so if you don't see exactly what you're looking for, give us a call.
Device Diagnostic
$65
Uncertain of the problem? Our strait-forward diagnostics provide helpful and honest information to help you make a decision.
Service Preformed In-Home
Virus Removal
Starting at $65
Pesky malware or viruses on your computer? We'll clean it up and show you ways to prevent them from infecting your computer again.
Service Preformed In-Home
Data Backup & Transfer
Starting at $65
New computer and need your old data? We have multiple ways of extracting data from your old computer or hard drives. We will move the files to your new computer for you.
Service Preformed In-Home
Hardware Upgrades
Starting at $65
Component failure? Or maybe just a simple upgrade, we have the tools to get your new hardware installed and working optimally.
Service Preformed In-Home
Computer Tune-Up
Starting at $65
Slow computers makes for frustrated clients. Let us get into the nitty gritty of your machine and remove the useless junk to improve speeds.
Service Preformed In-Home
Software Installs
Starting at $65
Need help installing new software? We're here to help! We will install you're new software and get it functioning just how you like it.
Service Preformed In-Home
Remote Services Available
We understand that some of our clients are not comfortable with service folk coming into their home amidst the COVID-19 pandemic. We're happy to offer many of our Computer Support services remotely. Please give us a call to schedule a remote service.
Old PC Speeds with Our Tune-Up Service
Client Satisfaction Before and After our Services
Frequently Asked Questions
Absolutely! We are actually certified in Microsoft Word, Excel, PowerPoint and Access. We also understand that Office products, especially Outlook, break sometimes.
Currently, we do not have a physical location. If you would like us to pickup your computer to preform our services, that is not a problem! We offer free pick up and drop offs for clients within a 30 minute distance from Arden, NC. If you are further than 30 minutes, the pick up and drop off fee is $15.
We do not charge a travel fee for clients within a 45 minute distance from Arden, NC. If it takes longer than 45 minutes to travel to your home or business, we charge a $30 travel fee.
Yes we do, we are proud to have in-depth knowledge with both operating systems. We actually use a mixture of Windows and MacOS for our business work flow.
Fill out your information and we will contact you.
Asheville - Hendersonville - Waynesville - Brevard
Highlands - Cashiers - Chimney Rock - Black Mountain - Weaverville