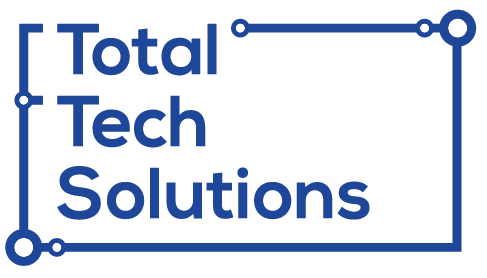 In the world of high speed Internet becoming a reality for more people, ensuring you have the backbone to ensure those speeds is important. Total Tech Solutions offers custom designed Structured Wiring packages to make sure you get what you need. Our services are for many types of applications, so click below to learn more.
Networking CAT-6
For Ultimate Internet Speeds
Security Cameras
Hardwired, Centralized Systems
Telephone Lines
Many Placement Options
Benefits of Pre-Wiring Your New Home with CAT-6
CAT-6 cabling in your home could come in handy in many ways. CAT-6 is a very versatile wire, that can accomplish many needs. Some of it's many popular use-cases are for high-speed networking. You can connect your computers and televisions to make sure you never miss a beat when it's important. CAT-6 is also great for telephones, allowing many new areas to have a landline phone. Maybe one day you want a awesome Audio/Video system in your home. Having CAT-6 ensures that all components work fast without as many issues, compared to WiFi connections. CAT-6 also adds value to your home if you ever choose to sell it.
There are many types of security cameras on the market now-a-days. It could be tough to figure out what system works best for you. Instead of considering a wireless solution, a hardwired, centralized home solution makes perfect sense if you're building a new home. Skip the process of replacing batteries, never have to worry about your cameras when they are powered over CAT-6. Having a CAT-6 pre-wired camera system ensures constant power and Internet connection to each one of your cameras. This mitigates downtime, no battery hassle, no WiFi connection issues, and best of all, a private and centralized camera system that doesn't ever share your videos to third parties. The only person viewing your cameras are you and whoever else you allow. Not a company.
New Build Pre-Designed Packages
Premium
Starting at $1999
2: CAT-6, 1: Coax per Location
CAT-6, Fiber and Coax ISP Feed
Centralized Wiring Panel
8 Total Locations Included
Basic
Starting at $1299
1: CAT-6, 1: Coax per Location
CAT-6 and Coax ISP Feed
Centralized Wiring Panel
4 Total Locations Included
Fill out your information below, and we will contact you.
Proudly Serving Our Neighbors of WNC
Asheville - Hendersonville - Waynesville - Brevard
Highlands - Cashiers - Chimney Rock - Black Mountain - Weaverville